Bring your own Phone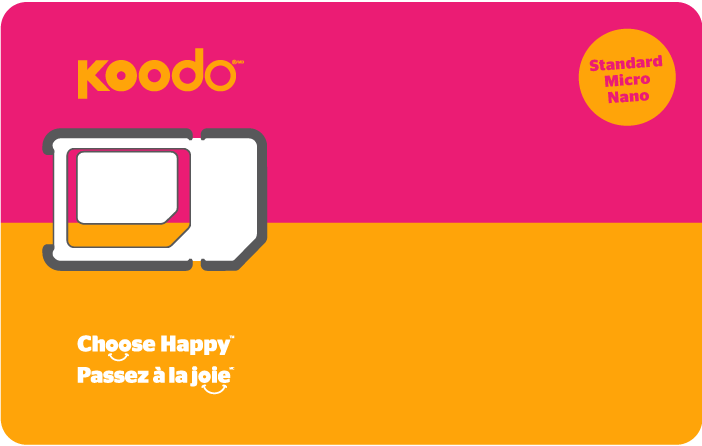 Bring your own phone and join Koodo with no fixed-term contract!

Plans start from $30 a month

$35 connection fee (including SIM card) applies when purchased in store

$0 connection fee (including SIM card) when you order online!

No Tab charge! You'll only ever pay for your monthly plan charge
A few things
Don't cancel your plan if you want to keep your number. We'll call your provider and do that for you.
Remember to unlock your phone!
Need more info? See How do I move my number to Koodo?
Online shopping made easy.
Skip the fees
no connection fee if you order online!
Free shipping
on orders of $30 or more.
Final Sale
Koodo SIM cards are non-refundable.